---
Protect Socket Head Cap Screws from Weld Spatter
RAPid Caps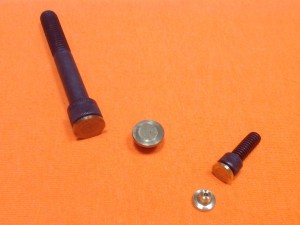 RAPid Caps are easy to press into the socket.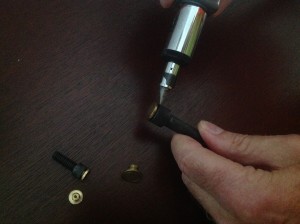 Designed to make it easy to pop the cap off with a simple screw driver.
Plan for those times when changes need to be made to your weld fixture or machine tool.  Keep your fasteners weld-spatter and dirt free with RAPid Caps.
Made of Brass
Simply press into the sockets of Socket Head Cap Screws.
Below are the standard sizes. If your size is not listed, we can still make it!  Call us for a quote.  262-542-8891
Inch Screw Sizes:
.500
.375
.313
.250
Metric Screw Sizes:
M6
M8
M10
M12
Part numbers are EASY!  RC00-500 is for 1/2″ screw.  RC00-M6 is for an M6 screw.
Request a Quote. Contact your RAPid Tooling Components Distributor.