Rentapen located in Waukesha, Wisconsin is very excited to be voted one of the Top 10 Businesses of the Year 2012 by Waukesha County Business Alliance and Milwaukee Biz Times.
Rentapen has been acknowledged as a company that exhibits exceptional growth, a history of outstanding employee relations and commitment to the community.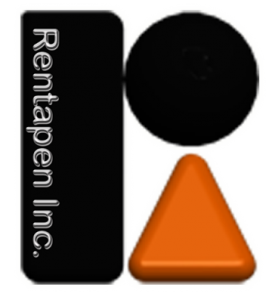 On June 7th, Rentapen and nine other companies will attend the Top 10 Businesses of the Year Awards Luncheon, which includes a panel of the winning companies and announcement of the number one Business of the Year.
According to BizTimes.com, "The leaders of the award-winning companies will share insights about some of their best practices in a panel discussion at the luncheon."
"Our team works hard to provide our customers with weld fixtures, machine designs and tooling that will work well for them for many years," said Susan Straley, President and Queen of Lean Machine Design at Rentapen Inc.
Rentapen was nominated for the Top 10 Business of the Year Award, because Rentapen is a small and local business that exemplifies innovation, growth, and customer service. Rentapen has gone beyond its size by developing its own vision, mission and culture.
Rentapen has been in business since 1976. In 2000 Rentapen only had three employees and they were working out of the basement of the owner. Rentapen has moved to a new location in Waukesha and now have 13 employees that design and build weld fixtures and weld tooling components.
Rentapen is a small business that has stayed positive through these difficult economic times. The company continues to expand with Wisconsin's growing manufacturing industry. Rentapen's percent growth in revenue has increased 48% since 2008. Rentapen has been helping John Deere, a dedicated customer, for 17 years, as well as a variety of other manufacturers. More manufacturing companies continue to find Rentapen to be a cost effective source for their weld tooling designs and components.
Constantly innovating to better serve their customers, in March Rentapen launched a new service on their website that allows machine designers to order 3D Models of parts from Rentapen's RAPid Tooling Components™ line.
"Rentapen is in the business of satisfying our customers' need to reduce costs. It is only with the dedication to efficiency, excellence, and customer service by every team member can we retain our customers and fullfil our mission," said Straley.
Rentapen's Mission: Rentapen provides jobs, training and opportunities for people who work together to help manufacturers reduce costs of tooling to make their products.